Manzanar was an internment camp of Japanese Americans during the 1940's.  It is located on the desert floor
of Owens Valley about 230 miles northeast of Los Angeles.  During my first trip to Manzanar with my daughter,
we were struck with the sound of the ever-blowing wind and the presence of something else.
Perhaps it was the spirits of those who were there before.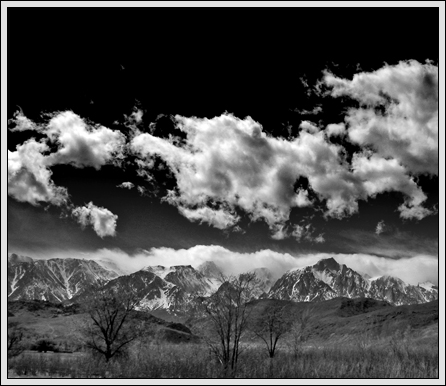 Photograph of the Sierra Mountains from Lone Pine, California.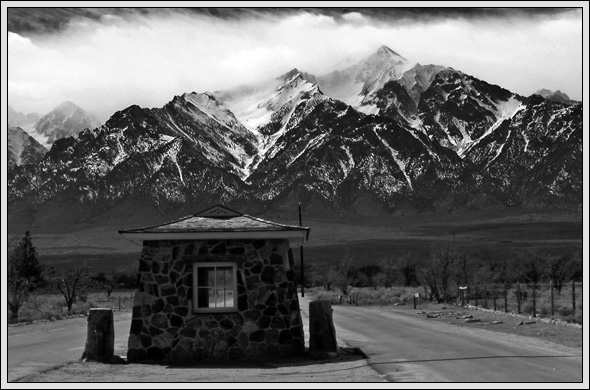 Photograph of the entrance guard station at Manzanar.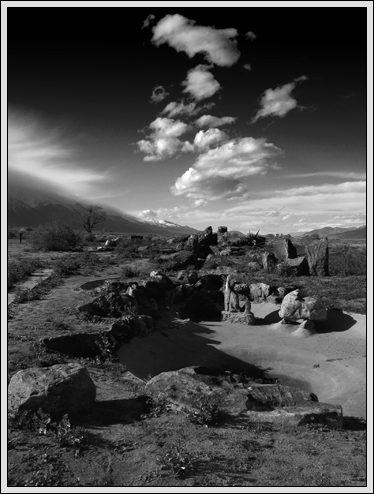 Photograph of a block garden at Manzanar in 2005.
Since this photo was taken, the garden has been restored
to how it appeared in the 1940's.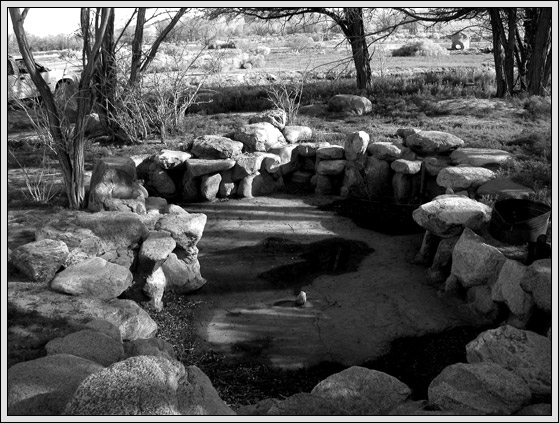 Photograph of an empty pool at the hospital garden at Manzanar.
FOR MORE INFORMATION ABOUT THE ARTWORK CONTACT CATHY BELOW